Chain Drive Openers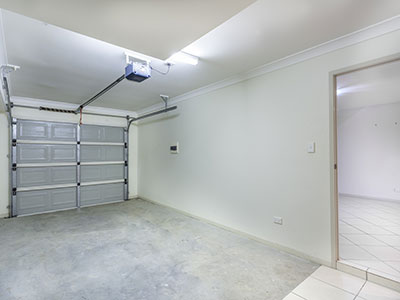 One of the ways to operate a garage door trolley system is through chain drive openers. The chain drive is quite different from the other drive guides in terms of noise levels and how it works. In such opener systems, there is a chain running along the rail with the help of pins, gears and rollers. It makes circles so that the door can be moved up and down. The chain is attached to sprockets at the two ends which help its movement. At the opener unit, there is a motor. The motor transfers electric power to the chain, which in turn transfers the power to the trolley at the opposite side. The trolley is connected with the door's arm.
How Chain Drive Openers Work

When the chain receives power from the motor, it starts moving. This power is eventually transferred to the door arm, which moves back and forth in order to help to the movement of the door. Although the actual movement of the overhead door depends mainly on the spring cable system, the opener will determine the exact opening and closing position of the door and will enable automatic power. The chain can also work equally well when the door is operated manually.
Chain drive garage door openers are the most inexpensive choice on the market and they can last for a long time with the right maintenance. Due to the movement of the chain, the noise they produce is rather loud but chains are designed to lift even the heaviest garage doors as long as there is enough motor horsepower.